<!=============== Content should change this portion only ===============>
Giving Users What They Need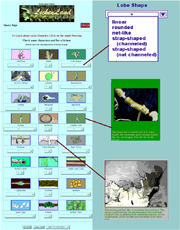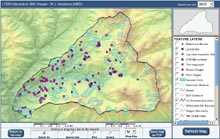 We make complex scientific data easier to integrate and apply by tailoring systems to each audience's needs
What We Do at NACSE
Today's software and data systems are so complex that users can be overwhelmed by the prospect of learning new tools. NACSE specializes in complex data systems that scientists and engineers can learn quickly and apply productively in their everyday work. NACSE was established in 1995 as an interdisciplinary research coalition dedicated to improving the usability of advanced IT. NACSE researchers work directly with our user communities to engineer systems that are "natural" for scientists and engineers to use, so all our projects are both interdisciplinary and collaborative.
Our projects include web-based data exploration and data mapping tools, portals for finding and integrating research data from a wide range of organizations and research groups, and web tools that allow individuals to customize the information they see to match their own expertise and needs.
We also host the PRISM Climate Group, the primary source of high-quality historical climate data for the US government as well as most commercial and research groups involved in studying weather and climate or predicting future changes.
NACSE portals and decision-support systems are used by >35,000 registered users and many more who simply access our public portals. Most of our specialized systems require authorized access, but the public ones are available using the links on this website.
<!======================= End of content changes ========================>